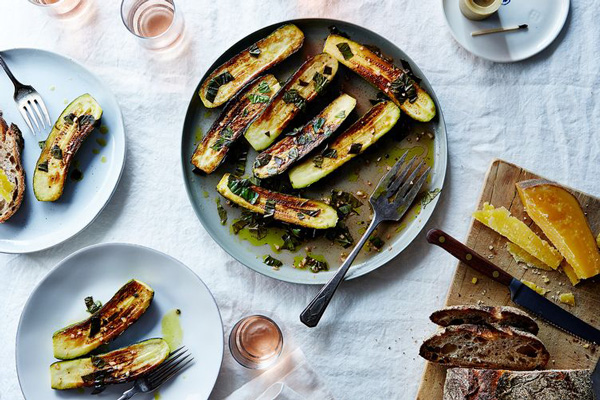 Summer is here and who doesn't love going to a picnic, barbecue or bonfire on the beach?  Each of these is a great time to share a bottle of wine with friends or family.     I love it when a customer comes into the Wine Shack and asks me to recommend a wine for their event.    This gives me an opportunity to suggest a couple of wines that I feel would complement their meal or party.    I'm going to give you a couple of my wine suggestions.
Caesar Salad- This is one of the toughest summer foods to pair with wine.    A Caesar Salad combines flavors of anchovies, parmesan cheese and a creamy sauce.    My best recommendation would be Abacela Grenache Rosé .    This Rose' has flavors of strawberry and cherry, with a slight acidity that will clean out your mouth between your anchovy flavored bites.    Another wine to consider is Chehalem INOX Chardonnay.    While many of you are in the ABC (Anything But Chardonnay) Club, Chehalem INOX is bright and crisp, with nice citrus fruit flavors, because it's been fermented and aged in stainless steel tanks, not oak.
Grilled Veggies-I love grilling veggies!    Maryann and I grill asparagus, squash, zucchini and mushrooms.   Yes, I know that mushrooms aren't a true vegetable,  but I'm going to include them in this group for sake of discussion.   Typically veggies pair nicely with white wine, but in my opinion, grilled veggies beg for red wine!   If you are grilling your veggies plain (lightly oiled, but no seasoning), I recommend a bottle of Earthquake Zinfandel.  This California zin has a smoky flavor that compliments the smokiness of the veggies.   However, if you season your grilled veggies with peppercorn or other spices, reach for an Antigal Uno Malbec.  This wine is from Argentina and offers flavors of plum and cherry, with hints of pepper.    Those hints of pepper, nicely compliment the seasoning on the veggies.
Grilled Salmon-The Pacific Northwest's signature entrée deserves the Pacific Northwest's signature wines!   My go-to wine with grilled salmon is Pinot Noir, of course.    I'm a huge fan of J Christopher's Willamette Valley Pinot Noir.   This unfiltered wine is classic Oregon Pinot Noir, with flavors of dark fruit, leather and an earthiness that goes perfectly with salmon.    If you are a big red wine fan, a Pudding River Syrah would go nicely with the salmon.    If you put a seasoning rub or garnish the salmon with a fruit salsa, Syrah's dark fruit flavors would really bring out the flavors of the salmon.   For those of you who are white wine lovers, I'm going to throw you a curveball, try Walnut City Wineworks Chardonnay.    Walnut City's Chardonnay is aged in neutral oak, which results in a wine that is smooth in the mouth, with nice fruit flavor, not oak flavor.    This Chardonnay can stand up to the flavor and texture of the salmon.
Ribeye- Ok, now we're talking!  Ribeye is my favorite cut of beef.    Ribeye needs a big red wine and if you love Cabernet Sauvignon, you'll love Zerba Cabernet Sauvignon.  Zerba's Cab delivers a silky smooth full bodied wine with flavors of dark fruit, leather and vanilla.    This wine pairs with ribeye like they were made for each other!   If you like the complexity of a red blend, then Sineann  Abondante would be another great selection.     Abondante is a delicious blend of Cabernet Sauvignon, Zinfandel and Merlot that makes an excellent ribeye wine.
S'mores-S'mores are another wine pairing challenge.    Do you pair with the chocolate, marshmallow, the graham cracker or all of it together?    After thinking about this for a while, I've determined that s'mores  need to be paired with a wine with prominent red fruit flavors.    Roscato Rosso Dolce is my first choice.    Roscato is an Italian wine that delivers sweet red fruit flavors with a slight sparkle.   It's sweet, but not syrup-y and has what it takes to compliment all of the s'more flavors.   I recently gave this recommendation to a young couple, who came back the next day to give the S'more – Roscato pairing rave reviews.  I do think that J Lohr Wildflowers ($12) or Peachy Canyon Incredible Red would be nice pairings for s'mores as these two wines also have a lot of red fruit flavors.
No matter what you are having for dinner or desert this summer, the Wine Shack has the perfect wine for you.    My staff and I are more than happy to suggest a couple of nice wines for you.
If you are going to have an adult beverage this summer with friends or family, please do so responsibly.    Don't drink and drive.
image courtesy Food52