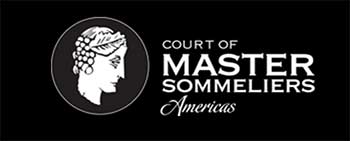 "Champagne for everyone!", Brett Zimmerman, Master Sommelier proudly announced.   And with that, there were 44 newly credentialed Level One Sommeliers.   I am proud to say that I was one of those new L1 Somms.   For some in the group, it was their final destination.   For others, me included, the journey continues.
How much can you possible learn about a specific wine, winery or wine region, you ask.   A lot.   Probably more than you would have ever thought possible.   Think of playing "Trivial Pursuit', but instead of the normal subjects, you are questioned on wine, beer, spirits, sake and champagne.
A couple of months ago, I made the decision to pursue my Sommelier certification.   For those of you who are wondering what the heck a Sommelier is, a Sommelier is a wine specialist, typically working at a high end restaurant.   The Sommelier, with an in-depth knowledge of the restaurant's menu and preparation style assists the guest by recommending a wine or wines for the evening.   The Sommelier also handles the opening, decanting and pouring of the wine for the party.   While I don't own a restaurant or serve wine at a restaurant, I felt that by studying wine in the detail necessary to become a sommelier, I would be able to provide my customers with better wine-food pairing recommendations, including alternate wines that I might not have thought of before.   With this in mind, I set out to become a "Sommelier".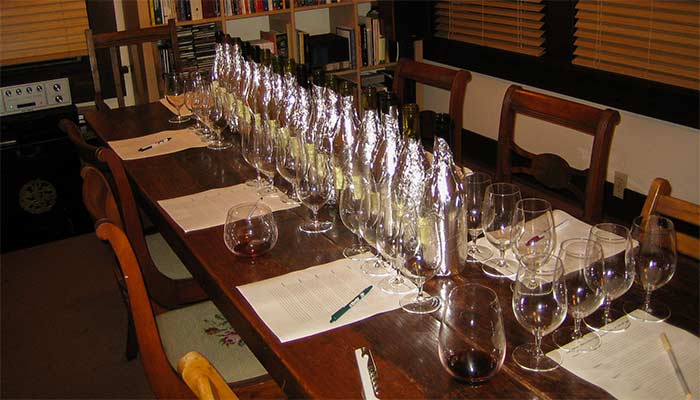 I am enrolled in the program offered by The Court of Masters Sommeliers, which has four levels of Sommelier status: The first level is the "Introductory Sommelier" status.   To earn this status you are required to pass a Wine Theory exam consisting of 70 questions about wine types and the various regions they come from. Beer, spirits and sake are also included on the test, but fortunately for me, there was only a question or two about those drinks. To prepare for the test, a candidate must attend a two day, fast paced class.   I began studying months in advance.   I had read online that there is no way you can pass the class if you rely solely on the two day class prep class.   I found that to be great advice as the course instructor went through the material at break neck speed.   I had prepared a detailed four page spreadsheet with all of the world's major wine regions, including major sub-regions, primary red and white wines, production methods, soil types, weather and anything that was unique to the region.   I took this spreadsheet with me and when the instructor emphasized a specific item, I highlighted it, or if the information wasn't already on my spreadsheet, I made sure to include it. After the first day of class, Maryann and I grabbed a quick dinner and I studied some more.   There was no way I was going to fail the test after driving to Vancouver BC for the course and test.   Failure was not an option.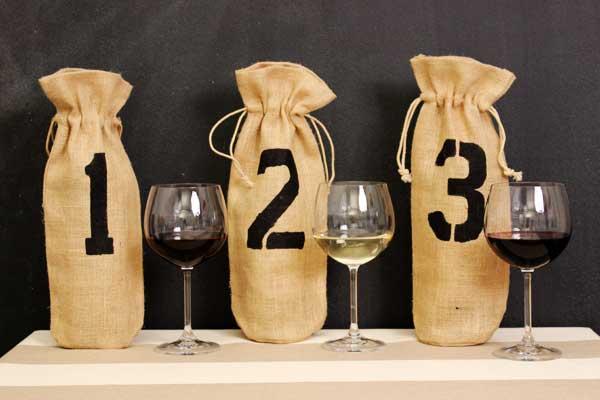 Day Two started fast with a "blind tasting" of four wines, two white and two red.   We have no idea what wines are in front of us when we start the tasting.   In the process, we assess it visually, check out its aromas and then taste the wine.   From the information we gather, we start the identification process leading to a final conclusion, in which we identify the grape, vintage, country and if sub-region.   The final conclusion for one tasting was "this wine is a Pinot Noir, 2010 vintage, from Oregon's Willamette Valley. I am proud to say that I nailed that one! Over the two days, we conducted 22 blind tastings.   Although the Level 1 certification doesn't include a blind tasting exam, the instructors were preparing us for the Level 2 testing, which does.
The Master Sommeliers also demonstrated how a professional wine and Champagne service should be conducted.   That too is tested in Level Two.   When the service demonstration concluded, it was time for the exam.   The 70 question multiple choice exam is designed to test a breadth, not a depth, of knowledge at this level.   I was surprised that there were as many questions about Austrian wines as there were about Oregon, Washington and California, together. Yes, the Oregon question was about Pinot Noir.   But the Washington question was about weather and the California question was about a river in wine country.   Breadth, not depth.   As I worked through the test, I knew it was going to be close.   Why were there so many questions about Austria?   There were some surprise questions about France and South Africa.   After turning in my exam and leaving the room, Maryann was waiting in the hallway. "How'd it go?" she asked.   I told her that I thought I passed, but that the test was tough.
When the instructors were finished grading the exam, we each received a glass of Champagne as we walked into the class room.   When Brett proudly announced that everyone had passed the written exam, the entire class let out a loud cheer and toasted the success.   One by one, each of our names was announced and we received out certificate and pin.   It was official; I am a Level One Sommelier.
But, I've made the decision to purse the Level Two "Certified Sommelier" status. I'll let you know how that goes!
UPDATE-My spreadsheet won't help you as the course materials and examination has changed since I took the class several years ago.   I recommend you create your own study guide using the course book and practice exams you find online.  There are no shortcuts to passing the exam.  Read the materials and study.   Good luck, you can do it.      S