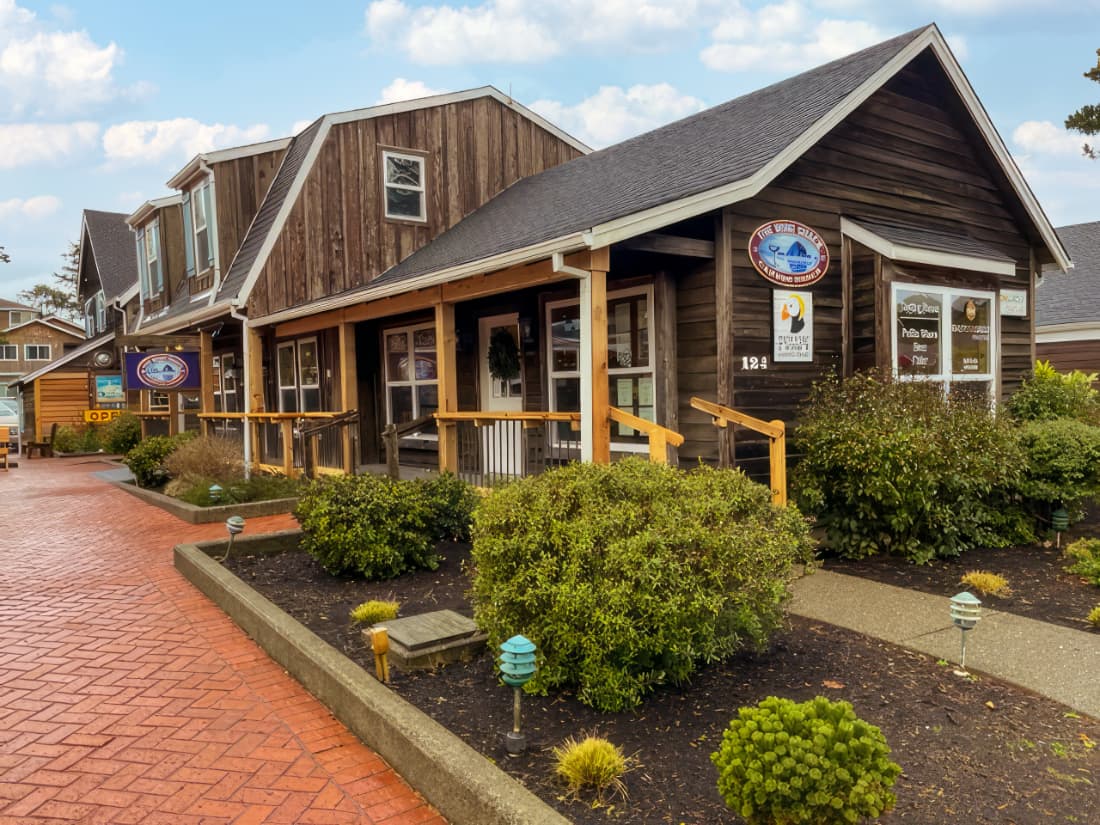 Puffin Pinot Gris 2020
Double Gold – Platinum Wine Awards
PLATINUM MEDAL & 95 points, Platinum Wine Awards 2022
GOLD MEDAL, Oregon Wine Awards 2022
This straw-colored Pinot Gris leads with pleasing aromas of green apple, pear and white flowers.  Subtle aromas of apple blossoms, melon, and citrus follow and make this wine so inviting! In the mouth, this wine is well-balanced and smooth from start to finish. Fruit flavors of apple, apricot, pear and citrus fruit allow the wine to linger on the finish.
Serve well chilled. This Pinot Gris pairs nicely with a wide variety of foods, including Dungeness crab, cheese plates, salads, fish and crab cakes.  It also is a nice companion for a summer day at the beach or a sunny patio.
Readers' Choice: Best Wine Shop
Winner: The Wine Shack, Cannon Beach
In announcing the award, Coast Weekend said this:
Store owners Steven and Maryann Sinkler try to offer just about anything a wine connoisseur could need at The Wine Shop in Cannon Beach.
The store offers a variety of wines, some from as far away as France, others as local as reds from the Willamette Valley, the Oregon Pinot Noirs or even a selection from The Wine Shack's own line of Puffin wines. Many of the Puffin wines are well-decorated, including the 2018 Puffin Pinot Gris, which won a Double Platinum medal at the 2019 Platinum Wine Awards .
The shop, located in the heart of downtown, is also known for its Puffin tasting room, which is open on a daily basis starting at noon.   Enjoy a selection of wine, beer or cider, either by the glass or flight.   You can have a cheese or charcuterie board while there.
But above all, Steven said what he thinks makes The Wine Shack stand out is customer service and a shared love for what they do.
"This is an honor. There are a lot of great places to buy wine, and we're thrilled our customers chose us," he said. "We're tasting and researching all the time. We love what we do, and I think our customers can see that."
This year, The Wine Shack hopes to introduce a best value rack, featuring highly rated wines for a modest price, Sinkler said.
Thank you for your support! – Steven Sinkler
This is is unlike any other wine club you've heard of. In addition to offering our own delicious Puffin wines, we're including amazing wines from some of our favorite Pacific Northwest wineries.   That's right…you get Puffin wines AND wines from other local wineries. Because we own a wine store, we have access to the finest wines made in the Pacific Northwest.
Our wine club is pickup at the Shack only. We do not ship the club.
Three levels: Trio, Six Pack, Case | From $120 per package
Benefits include free tastings, discounts, Sommelier service
The Wine Shack's Own Puffin Wines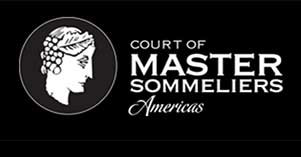 Becoming a Level One Sommelier
"Champagne for everyone!", Brett Zimmerman, Master Sommelier proudly announced.   And with that, there were 44 newly credentialed Level One Sommeliers.
Level Two Sommelier Certification
A discount on the Level 3 study course was offered to anyone who aced the Level 2 exam. Challenge accepted. I studied diligently and was ready for the exam. During the exam, my confidence grew with each question. I was flying through the test,
Misunderstandings About Riesling
We can blame California winemakers for a couple of things; chardonnay that tastes like buttery oak planks and rosé that tastes like sweet pink water, but we can't blame California for the confusion surrounding one of my favorite wines, riesling.