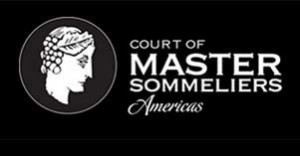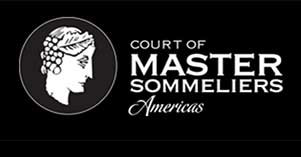 "Passed with Merit". I read those words with an overwhelming sense of relief, disbelief and accomplishment. After three years of studying and wine tasting, I am now a WSET Level 3 (Advanced) Sommelier.
In 2014, I thought it would be a good idea for me to study wine to increase my knowledge about various grapes and the world's classic wine regions. Later that year, I registered for the Court of Master Sommeliers Level 1 Class and that September Maryann and I travelled with Ringo, our pit bull mix to Vancouver BC for my weekend intensive class and exam. I passed the multiple-choice exam and earned the title "Introductory Sommelier". It's a great start, but the title it isn't all that impressive. "Yes sir, I'm an Introductory Sommelier"… it's hardly awe inspiring. More than anything, the title indicates a basic understanding of wines from around the world. Of course, the journey had to continue as I wasn't satisfied with being an Introductory Somm.
I decided to change wine programs and moved from the Court of Masters Sommeliers to the Wine and Spirit Education Trust (WSET) because they offered more local classes, including classes which matched my work schedule. So, I jumped right into WSET's "Intermediate" Level 2 program and took a couple of classes in Seattle preparing for the exam. The program change required me to update all of my study materials because WSET has a slightly different emphasis than "the Court". WSET is focused on wine, with little to no emphasis on distilled spirits or table side service. I took the WSET 2 exam only 3 days after my dad's memorial service. That was rough. I completed most of my studies before flying back to Green Bay for the service, but I listened to podcasts on the plane and was confident as I sat for the exam. As you would expect, the Level 2 exam is substantially more difficult than a Level 1 exam, but I passed "With Merit" and became a WSET Intermediate Sommelier.
Last fall, I decided to enroll in WSET's Advanced program while talking with a couple other Level 2 Somms. In fact, we all decided to pursue Level 3. My Level 3 studies started last fall and I knew it was going to be a challenge. The Level 3 exam places emphasis on regional growing conditions such as climate and soil which results in a wine from the same grape tasting differently from one region to another. For example, we would need to discuss factors which make a Pinot Gris from Alsace taste different than a Pinot Grigio from Fruili. In addition to the multiple-choice exam, I'd be tackling two wines in a blind tasting and several essay questions. A good friend of mine who is a wine judge and a wine educator told me the essay questions caused her demise on the Level 3 exam. I didn't know it then, but I nearly met the same fate.
I wrote about my trials and tribulations with the Level 3 exam. I won't go into those gory details again, but if you know me, you know I had serious doubts about the outcome. But, I had decided that I'd re-take the exam if necessary. Fortunately, I won't have to.
I don't know my exact scores, but for the blind wine tasting segment, I passed "With Distinction" the highest level possible and means I scored 80% or higher. On the theory section, comprised of the multiple-choice exam and the essay questions, I passed "With Merit" (score of 65% to 79%) which was a total shocker. I was hoping for simply passing by the hair on my chinny chin chin (score of 55% to 55.1%) and I would've been happy with it. So, now it's official, I'm a WSET 3 Advanced Sommelier. There's only a handful of us around. In my class of 15, there were only 2 Oregonians. I'm not aware of any other Level 3 Somm anywhere on the Oregon coast.
I want to thank everyone who asked me about the test and provided their support during the 8 weeks between taking the test and getting my results. Your words of support and encouragement were very much appreciated. I also want to thank the group of friends who joined the celebration at The Wine Shack. Bubbles and balloons!
So, now the question is whether I pursue WSET's Level 4 Wine Diploma. For the record, I'm leaning against it. I'm enjoying my newly earned "Advanced Somm" status. I'd have to travel to either Vancouver BC or San Francisco for classes and exams as the program isn't offered in Portland or Seattle and that's kind of a deal breaker for me. Who knows, I may change my mind in the future and decide to pursue the Wine Diploma. If I do, I'll let you know.
Please drink responsibly. Don't drink and drive. We want to see you again in The Wine Shack.