Aging Wine: Do You Drink it Now or Drink it Later – That is the Question!
The typical Wine Shack customer is looking to purchase a wine they can drink in a few hours or over the next few days. Years ago, I heard that something like 50% of wine is consumed within 48 hours of purchase. I can't verify that statistic, but I do know that most of the wine we sell gets enjoyed promptly! However, there are times when you'll want to hang on to a bottle and let it age, IF you can hold up under the anticipation. Here are a few thoughts about aging wine…
Wines to Drink Now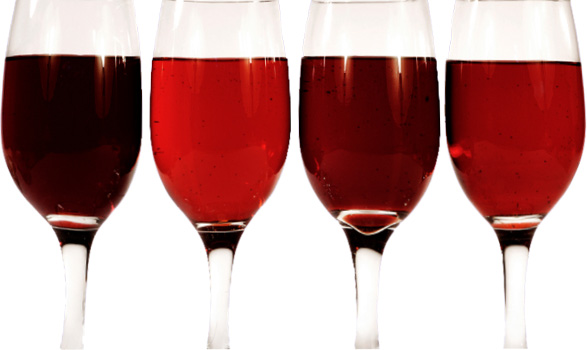 Some wines are better when consumed young. Beaujolais Nouveau is a red wine that is released on the 3rd Thursday of November of each year. Because the grapes are harvested only a few weeks before the release, the wine is very young and fruity. This wine has no shelf life or aging potential and should be consumed upon release. Beaujolais Nouveau release parties have become popular in France as they celebrate the first release of the new vintage (growing year). Haven't tried it? You don't have to go to France for a party (although that would sounds nice, doesn't it), just get a few bottles, invite a few pals and make your own festivities!
White wine should also be consumed while it's young. Aside from a few big California Chardonnays, most white wines are made to be enjoyed within a couple of years of their vintage. You'll find very few Pinot Gris, Rieslings or Sauvignon Blancs that get better with age. Been holding some white wine and don't know what to do with it? See the final section of this column.
How Long Do You Age Red Wine?
There is a misconception that ALL red wine gets better with age. As I already discussed, Beaujolais Nouveau is a red wine that must be enjoyed immediately and actually gets worse with age. Red wine that is relatively low in tannin (the astringency that comes from the grape's seed, stem and skin) can be consumed earlier than wines with higher tannins. Low tannin red wines include Tempranillo, Pinot Noir, Chianti and Barbera. Because these wines are low in tannin they are already soft in the mouth and don't need years of cellaring to mellow. These wines are usually ready to be consumed about 12-15 months or so after harvest. While the flavors and aromas will continue to change, the overall mouth feel of the wine will be about the same.
Aging wine with higher tannin levels, such as Malbec, Merlot, Cabernet Sauvignon and Syrah are most likely to improve with time. Here's a great example (and an opportunity for you to learn about the highlight of our week): We released our 2012 Puffin Malbec on November 12th . Our first-ever Puffin Malbec delivers dark fruit flavors, combined with coffee and black pepper, as well as firm tannin. Although the Puffin Malbec is ready to drink now (pair this with a grilled ribeye or portabella, seasoned with cracked black pepper), if you prefer a big but mellower red wine, this would be a great wine to put in your cellar for a year. Be sure to lie the bottle on its side to keep the cork wet.
A couple celebrating their 2nd Anniversary in Cannon Beach, came by the store and decided to purchase a bottle of the 2012 Puffin Malbec so they could open it next year on their 3rd Anniversary. Not only are we honored that they chose our private label to celebrate the longevity of their marriage, we also know it will be a bolder, smoother wine for them next year, making it well worth the wait. How fun to look at a wine all year imagining the special day when you will open and enjoy it! In our "I want it now" society, this move can really help one exercise their patience, which as they say, is a virtue.
In anticipation of the Savor Northwest Wine Competition that will be held here in February, I'm cellaring a few bottles myself. Although the Puffin Malbec will be young and firm at the time of the competition, I do think it has a very good chance of winning a medal.
Even bigger red wines, such as Cabernet Sauvignon can continue to improve with extended aging. I have customers who say they won't drink any Cabernet within 10 years of its vintage. That may be a bit much, but you get the idea. Putting a bottle of Cabernet Sauvignon away for a couple of years is typically a good move.
Lastly, you have the wines that were created with cellaring in mind. These are the big name Cabernets, Syrahs, Red Blends and Port that you are expected to put in the cellar, and not even look at for years. We carry a number of these wines at The Wine Shack , such as Opus One, Quilceda Creek Red Wine, Duckhorn Cabernet Sauvignon, Doubleback Cabernet Sauvignon, Figgins Red Blend, Taylor Fladgate Port and Gramercy Cellars Lagniappe Syrah. Each of these could be enjoyed now, but with a little patience and a couple years of cellaring, these wines will be far more memorable experiences. Plus, you can tell all the stories of how you "almost" opened the bottles all those times.
What to Do When You Think You've Cellared Too Long
Sadly, many wines get cellared long past their prime. Unfortunately, wine doesn't have an expiration date printed on the bottle, so the only way you can really know if a wine is still good or not is to open the bottle and taste it. The other problem is that once the bottle is opened, you can't re-cork it. I hear many tales of woe from customers who have received a bottle of wine passed down from a parent or grandparent as part of an estate, only to find the wine doesn't even make good vinegar anymore. So, if you think you have a bottle of wine that could be past its prime, you have a couple of options. First, you can send it to me. I'll open the bottle and try the wine. If it's still good, I'll finish the bottle and write you a "Thank you" note, with full tasting notes. Or, you can invite your friends over to your house for a "Drink It or Dump It" party. Each guest is expected to bring over a bottle of wine that may or may not still be good. Each bottle gets opened and tasted. The bottles that are still good get enjoyed by all, while those that have met their demise get saluted, then dumped down the drain. It's a great way to move some of the old wine out of the cellar. Recently, I attended this type of party and was able to taste a 20 year old Quilceda Creek Cabernet Sauvignon that had at one time received 100 points (a perfect score) from Wine Spectator. Upon tasting, the wine was still good and was by far, the finest wine I've ever tasted.
Enjoy your wine, but please do so in moderation. We want you to be able to age your wine for another year. Cheers from The Wine Shack.