When you visit The Wine Shack, you can expect to be greeted with a friendly smile, a hearty "Welcome to The Wine Shack!" and a taste of wine to enjoy. Our people will do their best to help you find a special bottle of wine that is perfect for you.
Our People
Our staff has extensive experience with wine and is familiar with the wines we carry.  Don't hesitate to ask them for assistance.
Steven Sinkler— The Owner of The Wine Shack and Puffin Wines, Steven has studied enology (winemaking) and viticulture (grape growing).   Steven has earned his Level 3 (Advanced) Sommelier status with WSET.  Most weeks, you can find Steven in the store from Wednesday to Saturday.  Steven is a huge fan of Pacific NW wines and made the decision to curate The Wine Shack's selections to reflect that.
Lee Roberts — Lee has been a fixture at The Wine Shack for years! Lee is a retired high school teacher and a Western culture aficionado.  Lee can discuss every bottle of wine in The Wine Shack as he's been involved with the selection of each and every bottle in the store.
Khy Griffin — Khy joined our team in the spring of 2018.  He has extensive experience in the grocery business.  Khy is a big fan of European wine and is extending that knowledgeable base to Oregon and Washington wines.
Doug Buttermore — Doug was a longtime customer who transitioned to team member in 2019!   A fan of big red wines, Doug can usually be found pouring in the tasting room on Fridays.
Tracy Abel — Tracy joined the team in 2019 and has an extensive background pouring wine!   Tracy previously owned "Lush Wine Bar" in Cannon Beach.  Tracy can usually be found in our tasting room on Saturdays.
Sean Allen
Sean Allen, the winemaker at Pudding River Wine Cellars, in Salem, has been the collaborating winemaker for Puffin Pinot Noir since the 2009 vintage and the Puffin Rose' since 2015.
Sean's winemaking education is a combination of self-teaching and completing courses at Chemeketa Community College. Sean been making wine professionally since 2006. His Puffin and Pudding River wines have received numerous awards, including many Double Gold and Gold medals, at local and regional wine competitions.
Prior to becoming a winemaker, Sean enjoyed a 15-year career as a mechanical engineer working in fields as diverse as environmental restoration to telecommunications. Sean was born in Florida, but was raised in Anchorage, Alaska where he developed his love of gourmet food and wine.
Sean attended college at Whitman College in Walla Walla, Washington for a liberal arts degree and then Duke University in Durham, North Carolina for his undergraduate engineering degree. He was awarded a Master's Degree in Engineering Management from Washington State University as well.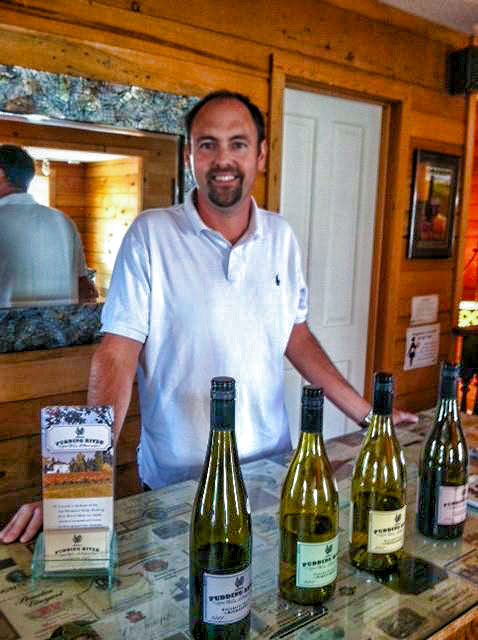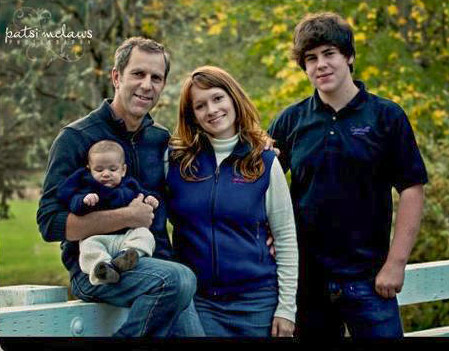 Ray Walsh
Although he grew up in New Zealand, Ray Walsh found his calling in the wine industry in the late 1980's while backpacking through Europe and working a harvest in Germany's Mosel region to finance his travels.
Bitten with the wine bug, Ray completed his enology studies back in New Zealand, earning his degree in fermentation science. Soon after, he began working alongside Kim Crawford and with New Zealand giant Villa Maria Estate before being recruited by Ed King of King Estate Winery in Eugene, Oregon.
Drawn to Oregon's terroir and the growing reputation as the top region in the world for Pinot Noir, Walsh excitedly began his new life as an Oregon winemaker in 1993. Ray was instrumental in raising King Estate's profile and reputation as a top producer of quality Pinot Noir and Pinot Gris, garnering many top awards, including placing King Estate wines into Wine Spectator's top 100 list.
Ray continued to lead King Estate's winemaking team for a decade, but made a choice to step away and started his own craft artisan brand, Capitello Wines in 2003. "I've never regretted that decision", says Walsh.
Ray now resides in Eugene, where Capitello wines are made, but also heads to New Zealand each spring to work harvest and produce additional wines from the Marlborough region. "I learned about grape growing in New Zealand, and I learned about winemaking here in Oregon, so I feel really blessed to be able to produce wines from each distinctive region to showcase the stark contrasts of terroir from opposite ends of the world.
Ray began collaborating with Puffin wines in 2012 and has delivered exceptional Pinot Gris every vintage since then.   In 2017, Ray became Puffin's Sauvignon Blanc winemaker and delivered a Double Gold medal winning wine in its first vintage.   Well done, Ray!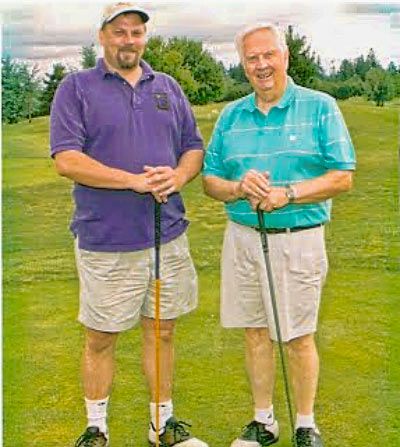 John Derthick
John Derthick, winemaker for Lujon Wine Cellars is the collaborating winemaker for Puffin Chardonnay, Puffin Cabernet Sauvignon, Puffin Merlot and Puffin "Scarlet" Red Blend.
Lujon Wine Cellars was conceived in 2005 by father and son team, Lewis and John Derthick. While attending college, John began dabbling in winemaking. Upon learning that you could actually go to college for winemaking, John moved to California to study Viticulture and Enology at UC-Davis, the nation's finest wine school. After working in the wine industry for 2 decades at various locations in Oregon, California, and Washington John was approached by his father about making some wine for the family.
He started with 100 cases of some exceptional fruit out of the Walla Walla Valley. Over subsequent vintages, their reputation for fine red wines has grown, with multiple 90+ ratings from wine publications and a drawer full of gold medals.